Winter Shelter Program
---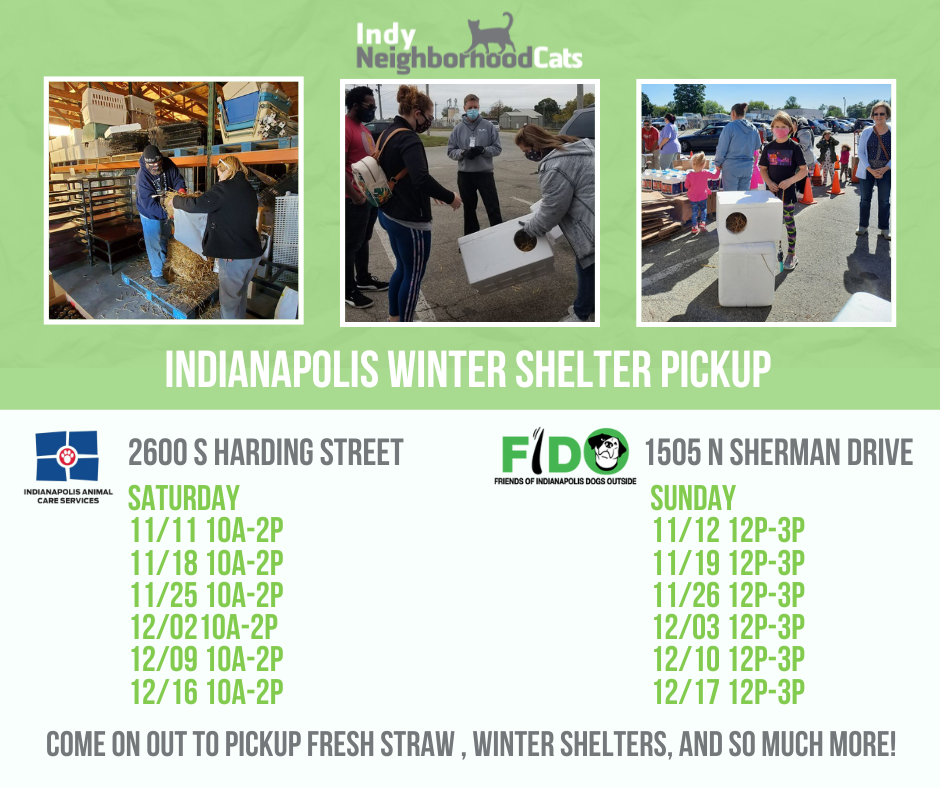 In order to supply winter shelters to our community, we collect between 1000 and 1500 foam coolers from companies throughout the year. These coolers are stored and three times a year we get together to make these coolers into life saving winter shelters. It is a BIG job but so much fun. When you walk in and see a thousand of these shelters coming together, you start to feel the impact of how many lives are enriched because of them.

Are you interested in helping with shelters? Fill out a volunteer application.

Do you need to know where to get a winter shelter for the cats in your neighborhood? See the dates, times and locations in the image above!